Powered by Nature
Watch our video and learn how our air curtain burners are good for the environment and your bottom line.
Watch Emissions Video
The Boss Series
---
The BurnBoss, CharBoss, and TrackBoss are fully-assembled, self-contained, above-ground air curtain burners that eliminate wood waste. Our pollution control technology in all three machines reduces smoke to less than 10% opacity compared to open burning at 100% opacity. In the BurnBoss and the TrackBoss 98% of the vegetative waste is eliminated and 2% clean biochar and ash remain. In the CharBoss approximately 80% of the vegetative waste is eliminated and 20% is converted to Biochar as measured in tests by the US Forest Service. No matter how remote or rugged the terrain, the Boss Series has three easy-to-maneuver, cost-efficient, environmentally-friendly machines that can save your business some green and make our planet much healthier.
Learn More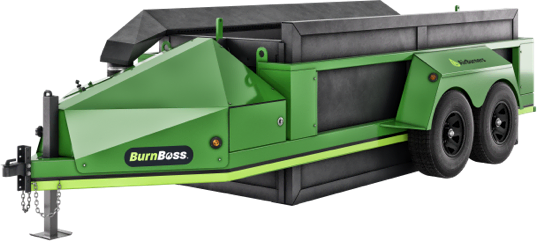 The FireBox Series
---
The FireBox burns wood waste 40x faster than an open burn, and the well proven air pollution control technology significantly reduces smoke and particulate matter. The world's most proven wood waste burners require no permanent facilities, so relocation is easy. No grinding, hauling, or secondary fuel sources, either.
Learn More
The Power Series
---
The PGFireBox is an easily movable system that connects with the local power grid to generate income and, if applicable, comply with requirements for landfill diversion credits. The BioCharger is an off grid portable unit that includes a Battery Storage Module (BSM). The BSM stores the energy created throughout the day and provides the charging station to recharge battery powered machines in the evening. Neither machine requires any permanent facilities and can be disconnected and moved in about 1 day.
Learn More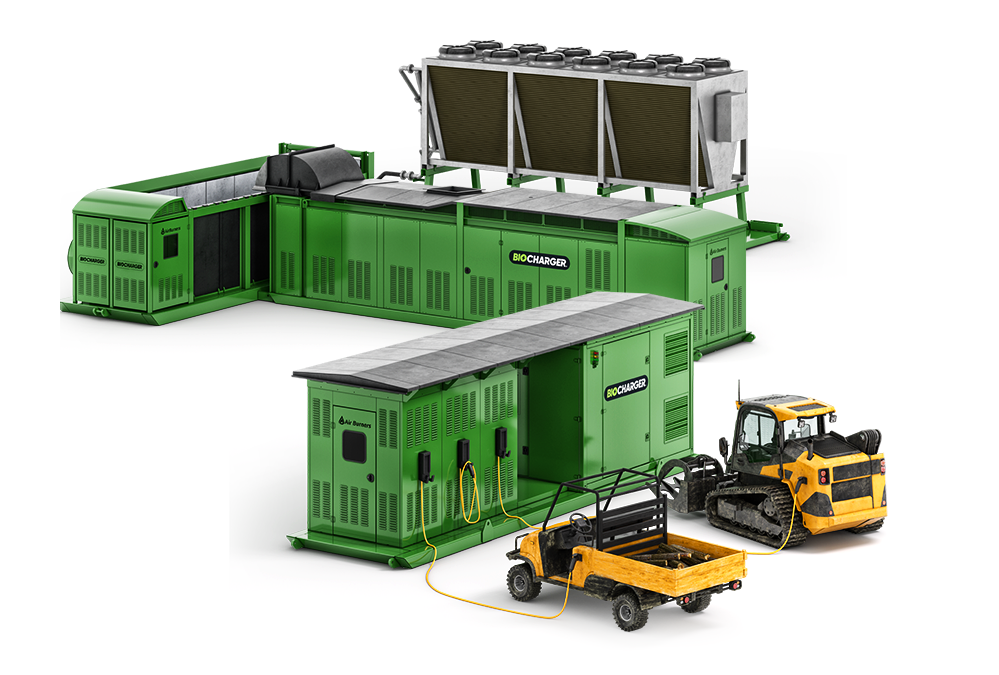 Our Technology
---
Air Burners has over 25 years of industry-leading experience developing innovative solutions to help businesses fight climate change. Performance tested by the U.S. Forest Service, U.S. Dept. of Energy, U.S. Armed Forces, and EPA, our patented air curtain technology burns unwanted wood waste 40x faster than an open burn and reduces smoke particulates by over 90%. Discover how Air Burners is putting advanced technology to work for you and our environment.
Learn More
Agencies That Have Tested Our Machines
It's Time To Rethink Wood Waste Recycling
Because There is No Market for the Recycled Wood Product