FireBox S119
The S119 is the largest unit in the 100 Series line of FireBoxes. This unit is ideal for shipment overseas and fits in a 40 foot high cube shipping container. The S119 is a good machine for tight quarter work like deep in the forest as it is easier to move and reposition due to its narrow size and reduced weight.
Get A Quote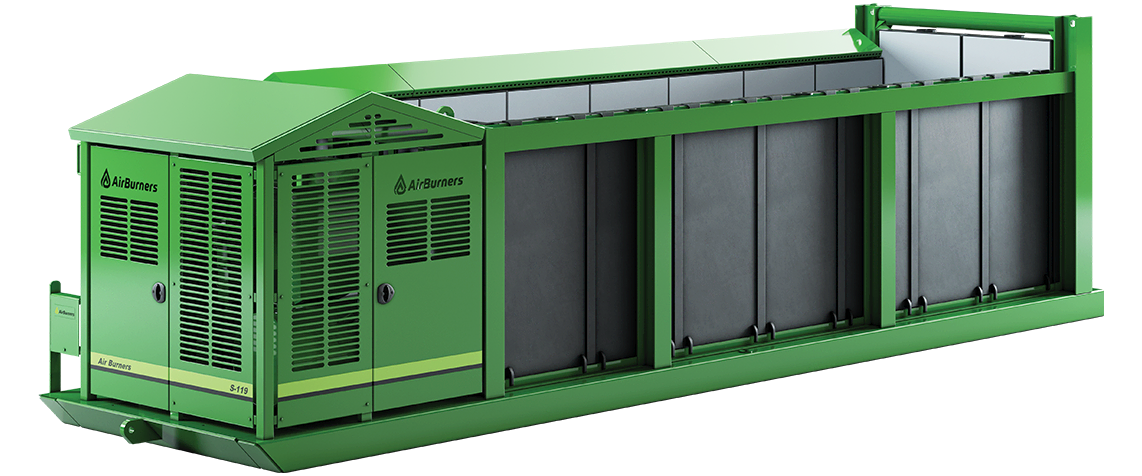 POWER
We offer two options: (1) Three-cylinder Turbo Diesel Engine approx. 49 HP, HATZ Model 3H50TIC (Requires no DEF) or equivalent engine; Emissions certified US EPA Tier 4 FINAL; Engine mounted PTO. (2) Three-phase electric motor with VFD control panel.
OVERALL SIZE L x W x H
27' 3" × 7' 2" × 7' 4"
[8.3 m x 2.2 m x 2.4 m]
FIREBOX L x W x H
19' × 5' × 6'
[5.8 m x 1.5 m x 1.8 m]
WEIGHT
30,100 lbs
[13,650 kg]
FUEL CONSUMPTION
1.9 gal/hr
[7.2 L/hr]
THROUGH-PUT
3-5 tons/hr
FireBox S116
The S116 is currently the smallest unit in the 100 Series line of FireBoxes. This machine arrives completely assembled and ready for work. The S116 is ideal for smaller operation like pallet companies and lumber mills.
Get A Quote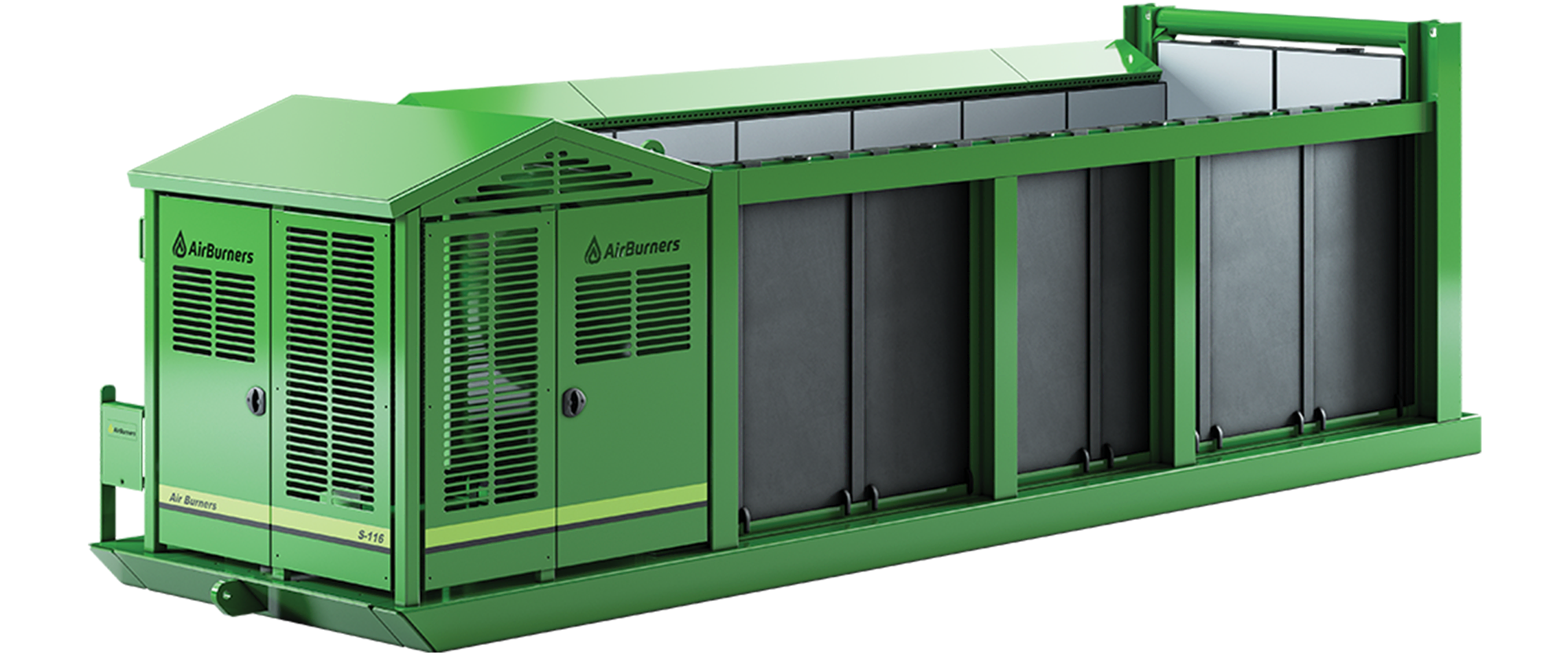 POWER
We offer two options: (1) Three-cylinder Turbo Diesel Engine approx. 49 HP, HATZ Model 3H50TIC (Requires no DEF) or equivalent engine; Emissions certified US EPA Tier 4 FINAL; Engine mounted PTO. (2) Three-phase electric motor with VFD control panel.
OVERALL SIZE L x W x H
24' 7" × 7' 2" × 7' 4"
[7.5 m x 2.2 m x 2.3 m]
FIREBOX L x W x H
16' × 5' × 6'
[4.9 m x 1.5 m x 1.8 m]
WEIGHT
27,500 lbs
[12,470 kg]
FUEL CONSUMPTION
1.9 gal/hr
[7.2 L/hr]
THROUGH-PUT
2-4 tons/hr