Trench Burner T300
The patented Air Burners T300 Trench Burner is the number one selling wood waste burning machine. Our Trench Burners have been used around the world to support the elimination of wood and vegetative waste. The basic principles of air pollution control and cost effective waste elimination are the same for this product as our FireBox line – with one major difference: there is no thermal ceramic burn chamber. The Trench Burner, as the name implies, uses a trench dug into the ground as the burn chamber. The air curtain is provided by a manifold that extends from the trailer. The Trench Burner is a trailerable system that incorporates all the machinery in a fully assembled trailer, making it easy to tow.
Get A Quote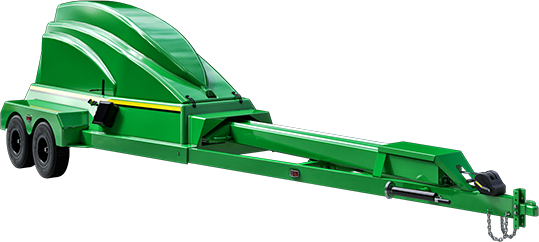 | | |
| --- | --- |
| POWER | Four-cylinder Turbo Diesel Engine 74.5 HP, HATZ Model 4H50TIC (Requires no DEF) or equivalent engine; Emissions certified US EPA Tier 4 FINAL; Engine mounted PTO (Power take-off) with multi-belt drive |
| OVERALL SIZE L x W x H | 27' 5" x 8' 2" x 7' 4"[8.4 m x 2.5 m x 2.2 m] |
| WEIGHT | 6,585 lbs [2,986 kg] Tongue Weight: 750 lbs [340 kg] |
| FUEL CONSUMPTION | Approx. 2.4 gal/hr [9 L/hr] Ultra-low sulfur (ULSD) Diesel fuel |
| THROUGH-PUT | 8-10 tons/hr (Average – See Note) |
| PRICE | $60,868 |
Short Term Land Clearing Operations
Ease of Use
Our Model T300 land clearing equipment arrives fully assembled and ready for towing, with all lights, brakes, and safety gear already integrated. Our perfectly balanced machine is very easy to tow with a standard heavy-duty pickup truck. Once onsite, the set up only takes minutes. The carrier pipe and manifold slide out on rollers and are easily placed on the edge of your trench. Our heavy-duty high ground clearance tandem torsion axles give you extra stability over roads and rough terrain. For basic maintenance, the machine cowling is hinged and spring loaded to easily rise up and give you full access to engine, fan, and drives. All machine controls and the fuel fill are easily accessible on the side of the machine. At the end of day, the manifold is folded back on the carrier pipe, and the carrier pipe slides back into the machine body. Hook up the truck and you are ready to go.
FireBox vs. Trench Burner
With the Trench Burner costing significantly less than a FireBox, is the purchase decision obvious? No. The Trench Burner is designed for very short duration work lasting only a few days, because the trench will dry out and collapse with extended burning. The Trench Burner machine, from any manufacturer, has some shortcomings. In order to get the burn rates and the smoke reduction as advertised by Air Burners and any other manufacturer, you need to dig a perfect trench. Too big, and the air curtain will not perform and your burn rate goes way down. The other consideration is placement. With a high water table, sandy soil, rocky soil, or numerous roots, you will have difficulty digging the trench. Plus, the trench will need good security during and after operation to insure it is not a danger to other people, animals, or machines. The Trench Burner is best used in short-term land clearing operations.